This month, I created a card in a box
It's a kind of pop-up card, very easy to make it and the result is fun

To create my card in a box I printed papers and elements from Limitless.
I used cissors, 3D autoadhesive foam, a plastic sheet, white cardstock, glue stick and double-sided tape

1/ First step is the creation on box
I used a cardstock sheet in A4 format.

I cut 0.5 cm on bottom side and top side of the page (I have to do this, to can used printed paper en A4 format)
2/ I cut several papers pieces to decorate my box

1 pattern paper strip = 7 by 21 cm
3 rectangles in yellow paper = 7 by 10 cm
2 rectangles for covers of box = 14 by 21 cm
2 rectangles in white cardstock to create dividers inside box = 8 by 4 cm.
All elements inside the box are going to be glue on these diviers
3/ I sticked papers pieces on my card template

Becareful ! I chose a pattern yellow pattern. I sticked papers back to front. When my card box will be open the hearts will be in the good sense. It's important to stick back to front
4/ Create the box in folding cardstock and sticking it by using the little strip on cardstock template
My box is created !

5/ I added the two dividers inside the box


6/ It's time to decorate inside the box ! my favorite part !
All elements are glued on dividers

I used my dies and my cuttlebug to cut leaves patterns in green papers from Limitless kit


To give depth, I used 3D autoadhesive foam. Elements are sticked on the same divider but they are not in the same "shot"
(I didn't find the correct english word to explain. Some embellishments are on foreground and others are on background even if they are sticked on the same divider. I'm not sure to be clear ...)
I added the word limitless inside my box.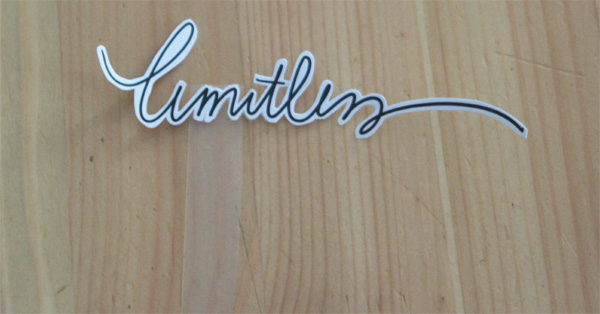 I glued it with double-sided tape on a plastic strip. The word limitless seems to be "fly"
Little by little, element after element, the box full up :

View on the side :

7/ After I created covers on my card
I closed my box to obtain a card.

I sticked rectangle papers on the two side to obtain this :

I decorated the front cover with several elements :

8/ My card in the box is finished !