Several days ago, I decided to create terrarium in papers.
I saw many ideas on pinterest.
For this project I used cactus designed by Pink Reptile Designs from kit named Homebody
To begin, I searched on pinterest box or gems pattern to create my terrarium.
I printed this gabarit :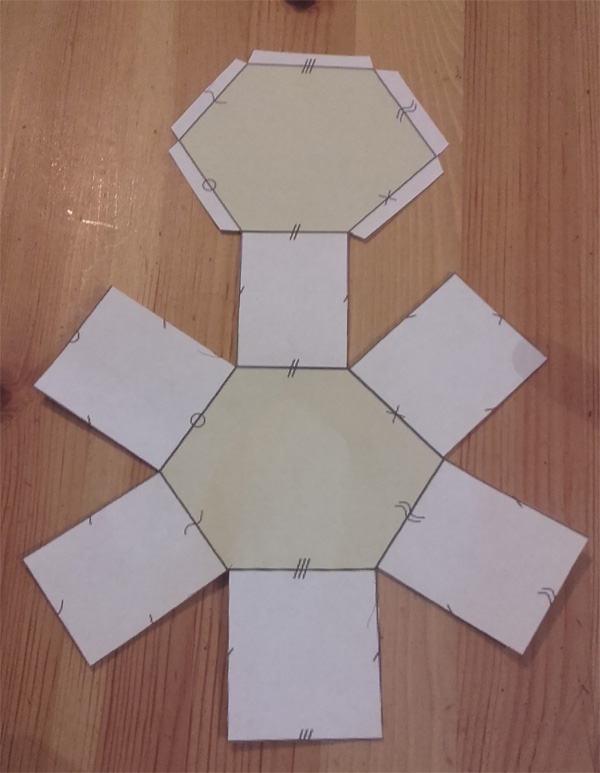 I cut it, and I drawn it on a white cardstock :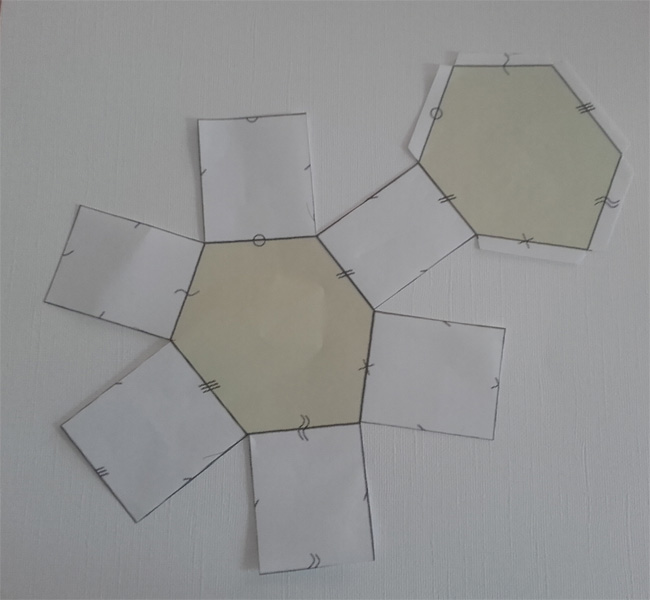 Then, I cut the cardstock to obtain my terrarium template :
I glued plastic squares on windows to create by box, and I glued each wall together to build the terrarium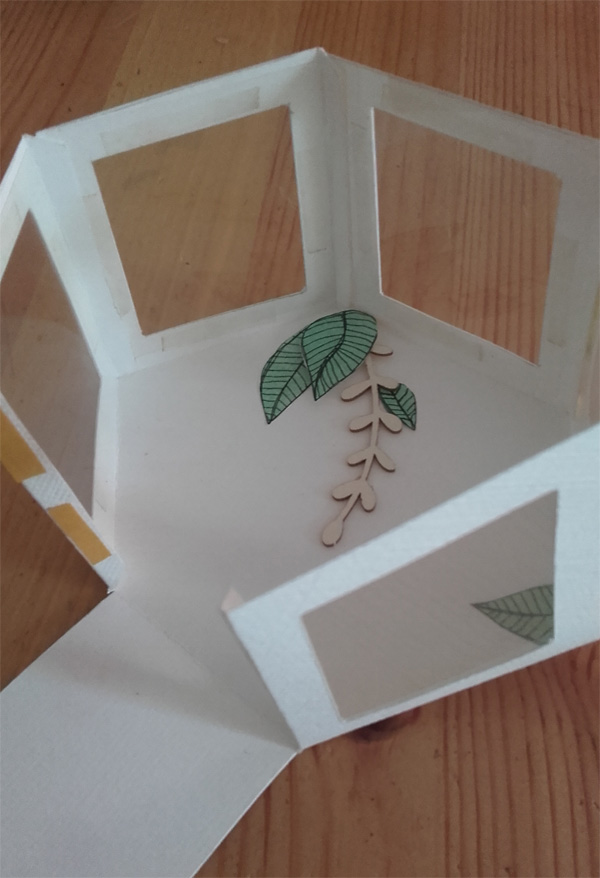 I added some decoration on the background. In this example I glued wooden leaves and leaves cut in a paper from Drawn to you | papers
I cut a cactus from Homebody | elements, and I glued it at the bottom of a piece of brown felt :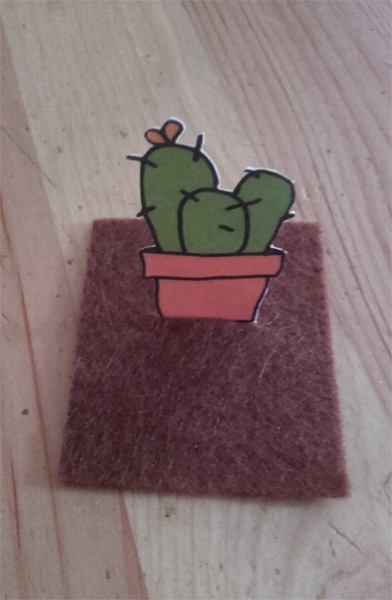 I added several leaves from Drawn to you | papers paper and I glued the felt inside my terrarium :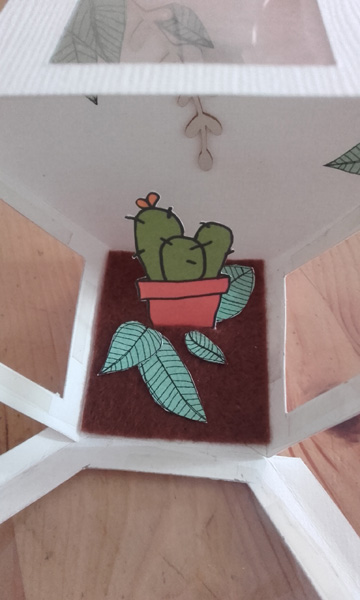 The last step is the closure of the box.
My first terrarium is done :
I created a second terrarium with another cactus Homebody | elements.
Same process, I cut a cactus and I glued it on a flet piece :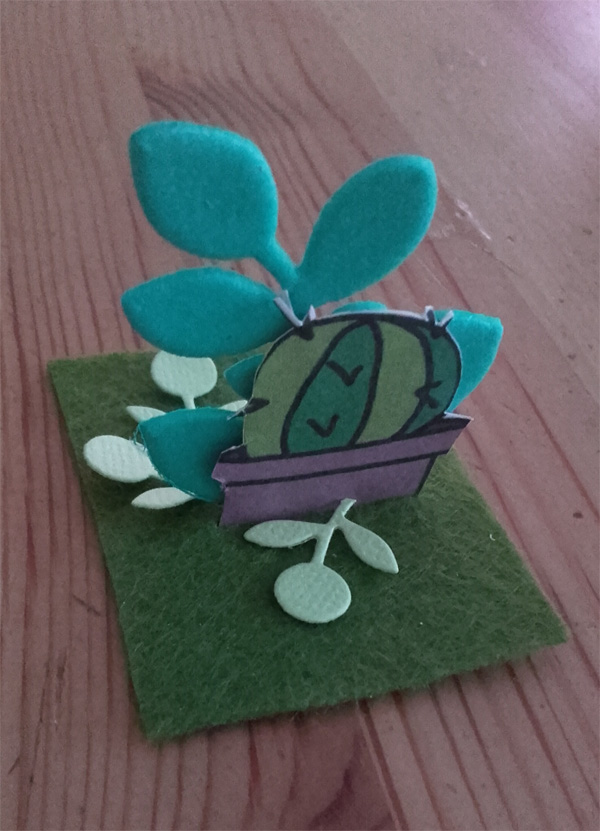 I added leaves die cut obtained with my cuttlebug machine
I added some embellishment on the background to complete the scene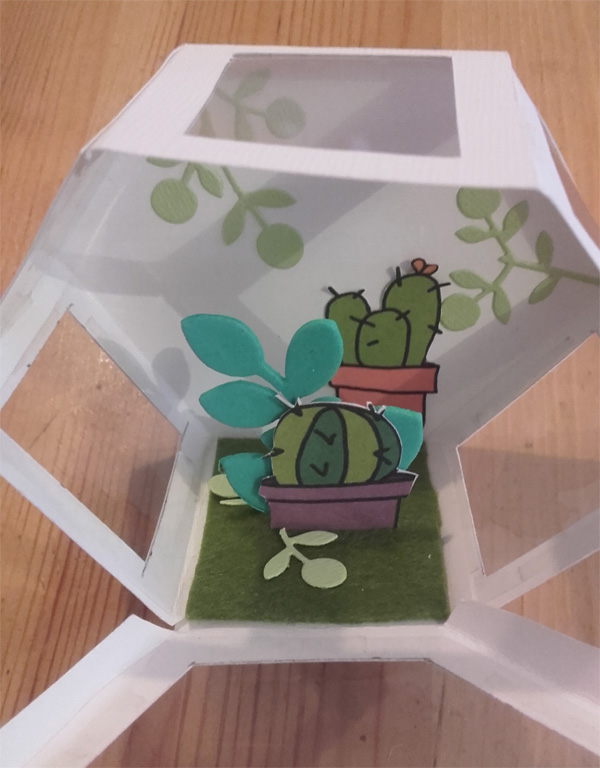 And I closed the box :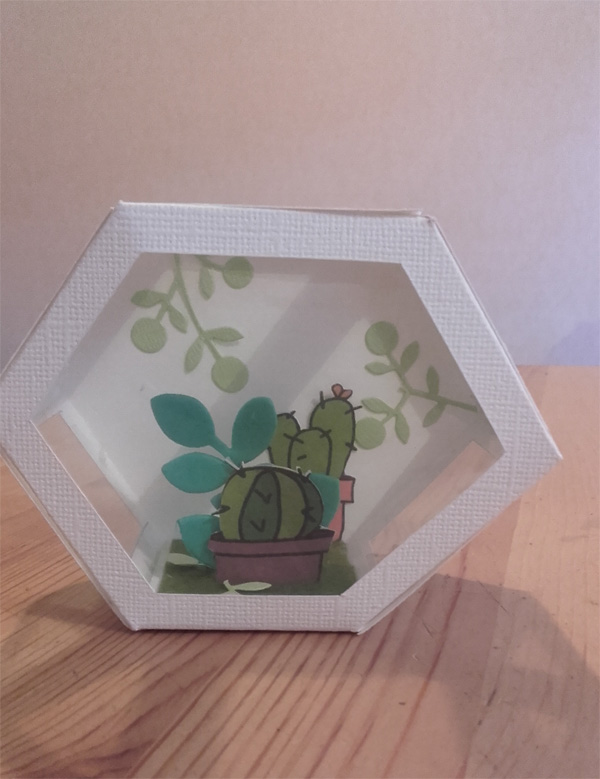 My new terrarium are done, and no need water !