My hybrid post.
Several weeks ago, I discovered shaker box cards.
I love the idea to have a shaker box inside a card.
To create the shaker box, I cut a rectangle in a piece of foam carton.
I stamped a ring stamp to draw a circle that I cut :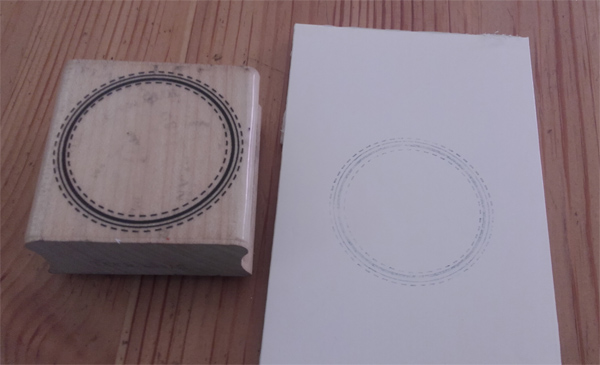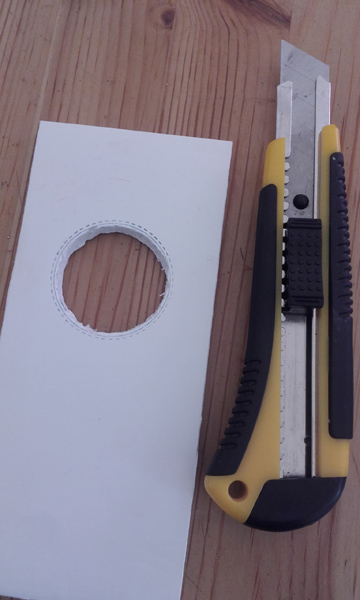 I cut two rectangle in plastic sheet to close the holl inside the foam carton
To close the circle, I used double face scotch tape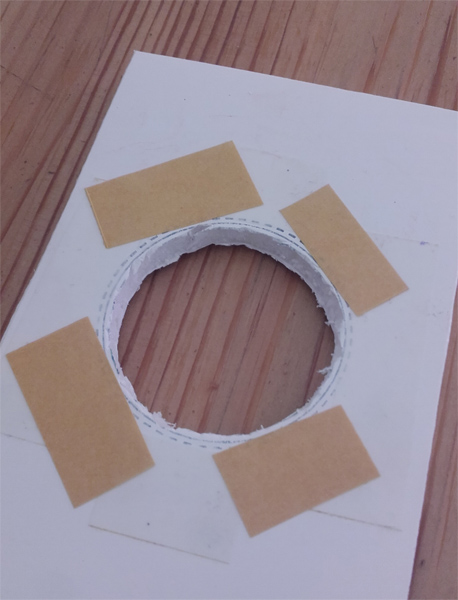 Then I put plastic sheet on the scotch tape
I filled the holl with pearls (black and transparent pearls). I choose these two colors to be in harmony with the paper that I selected before to begin my card
I closed the circle in adding the second plastic sheet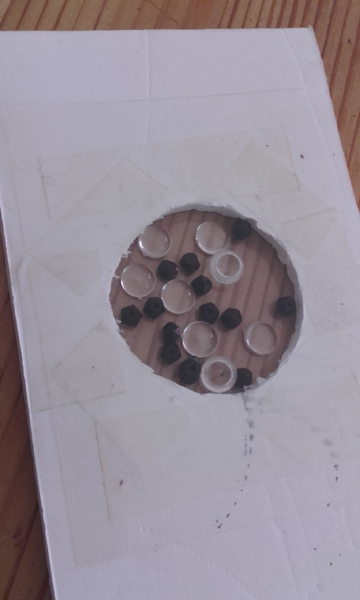 On my printed paper (from Home grown collab with Pink Reptile designs and AWolff designs), I used again the circle stamp.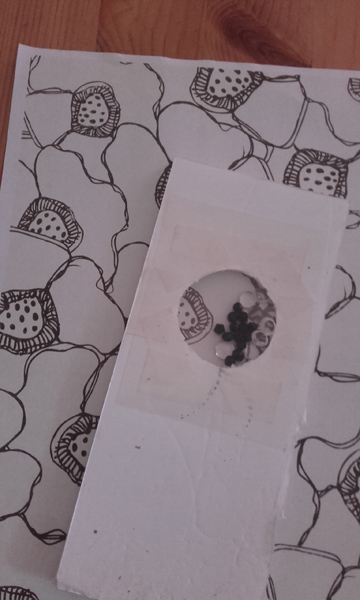 I cut this circle to create a hole. I cut a smaller circle compare to the circle cut in the foam carton. The holl being smaller, the paper hidde the imperfection created when I cut the foam.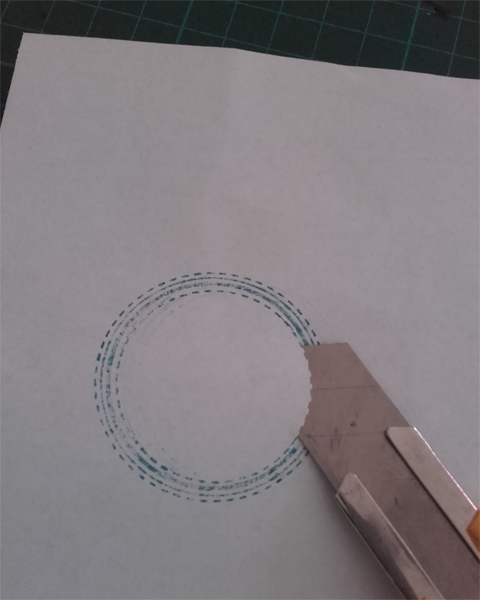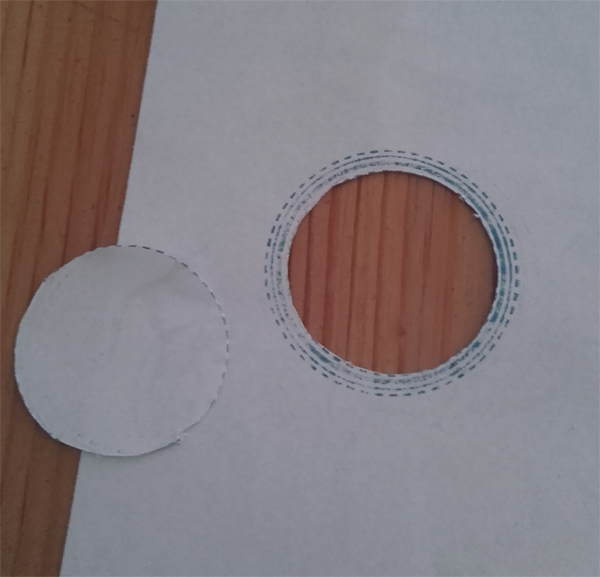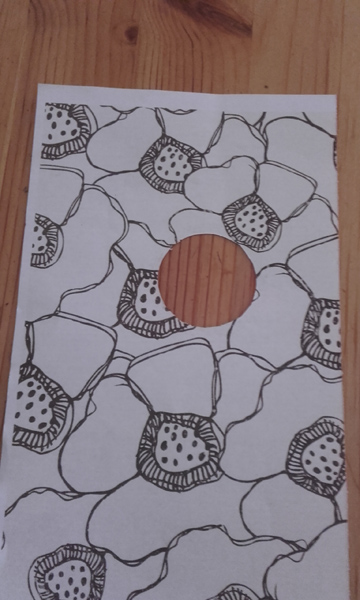 Then I used again double face scotch tape to glue the shaker box on my printed paper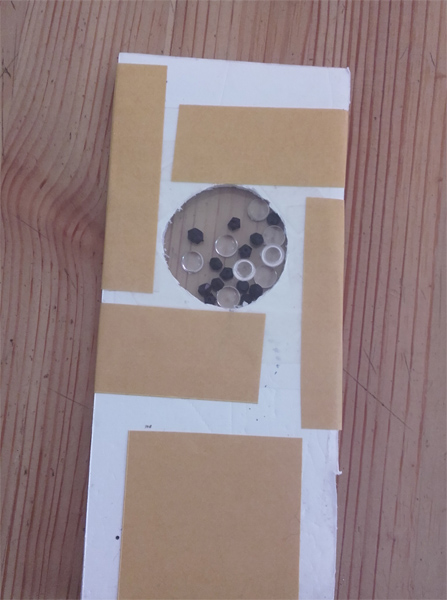 I wrapped the shaker box with the printed paper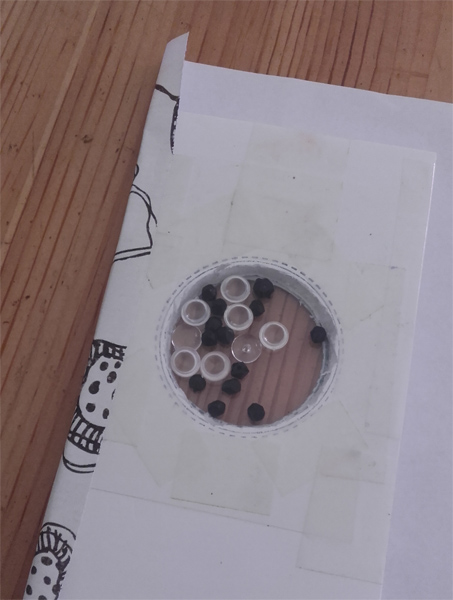 Then I glued the shaker box on my card created in a white cardstock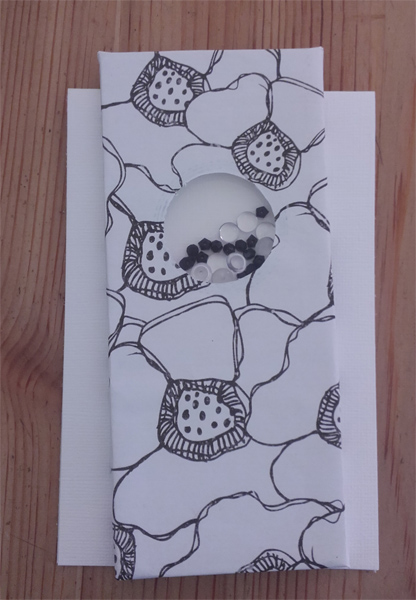 I decorated my shaker box. For that, I cut with my cuttlebug machine several patterns : feathers in glitter brown paper and leaves in a blue cardstock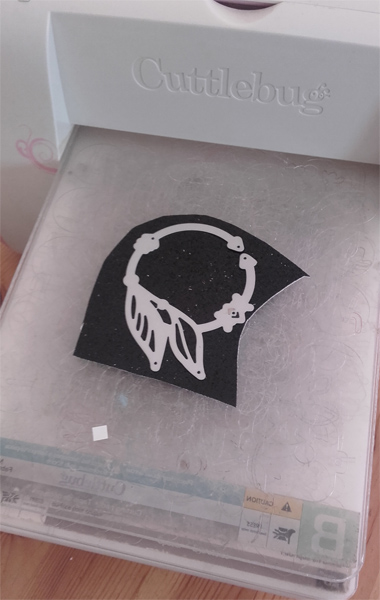 I glued these two decorations near the hole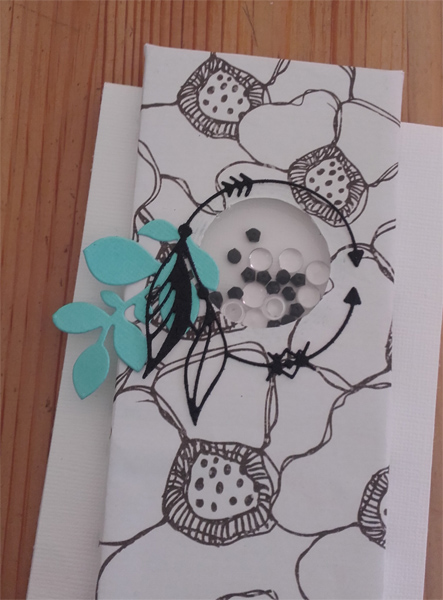 Then I pierced the foam carton to put a brad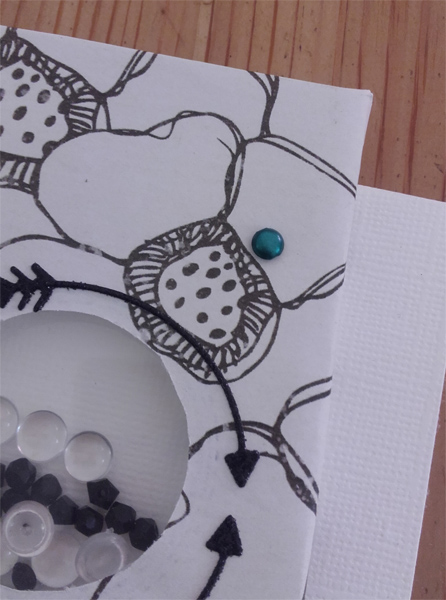 To finish, I added a white flower
My shaker box is done !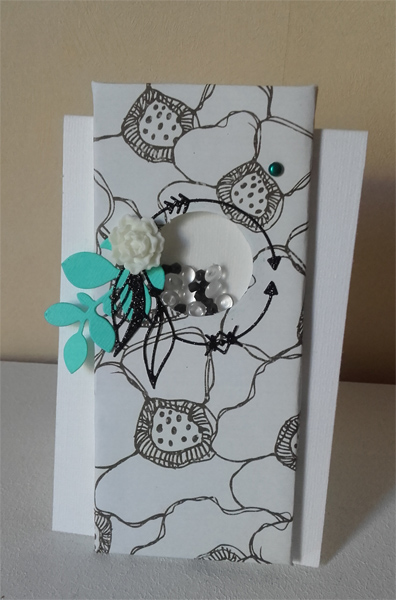 I give you a second example created with another paper from Pink Reptile Designs (Forget me not|papers)
I used a metallic charm in the place of the flower