As an hybrid scrapbooking addict, I have a lot of printed photos.
And I always look for them when I sit down front of my scrapbooking table. To help me I decided to create a pocket to keep and classify my photos
I built the pocket in a kraft paper.
I cut several pieces : a main part to create the back and the front of pocket , a flap to close the pocket and 3 dividers to separate inside of the pocket to create differents spaces to classify my photos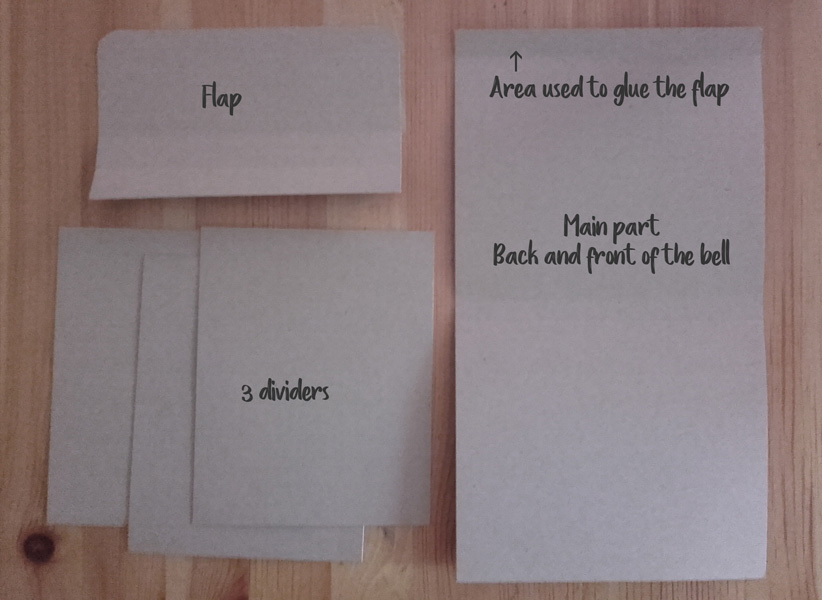 The first step is to glue the flap on the main cardstock to gather them and create the complet pocket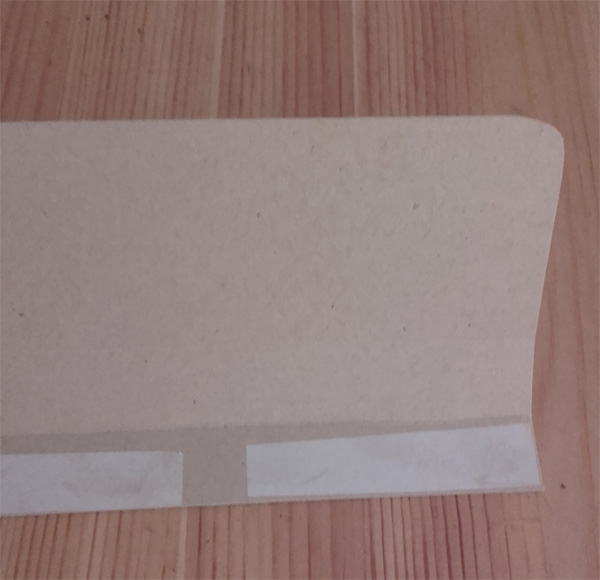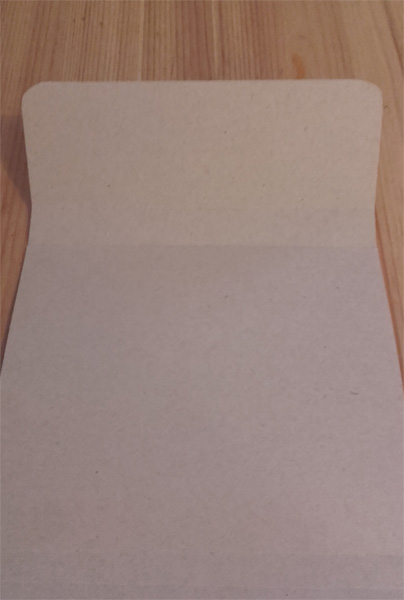 Then I cut in a yellow paper two rectangle (yellow paper from Mark the date|papers). I folded them, several times, to create an paper accordion.
I glued them on the edges of my pocket. These accordions will be use runners to slide the diviers inside the pocket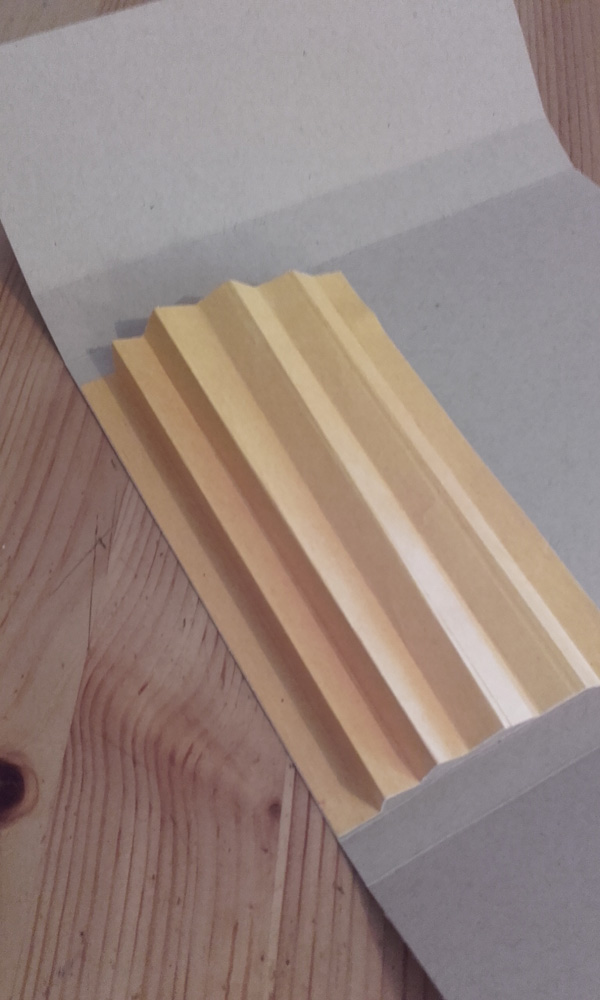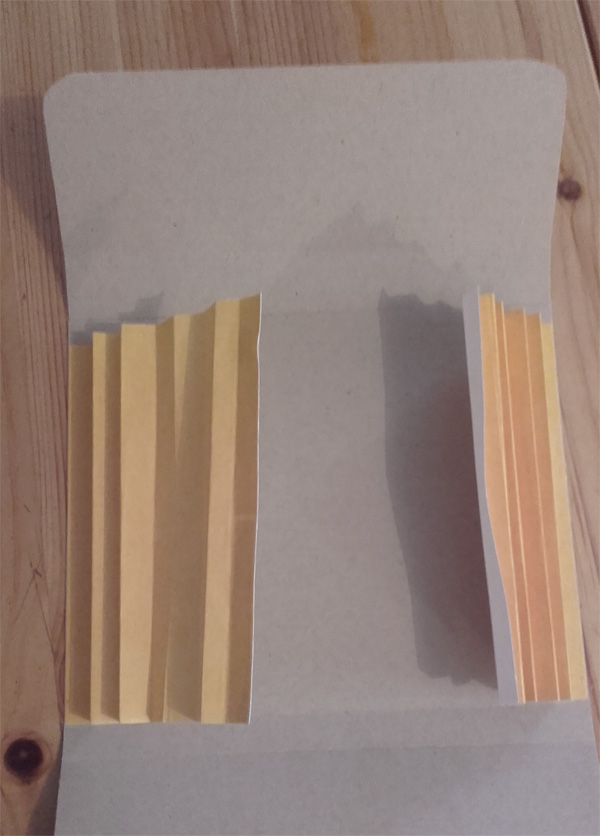 I covered the pocket's back with a blue paper from If only|papers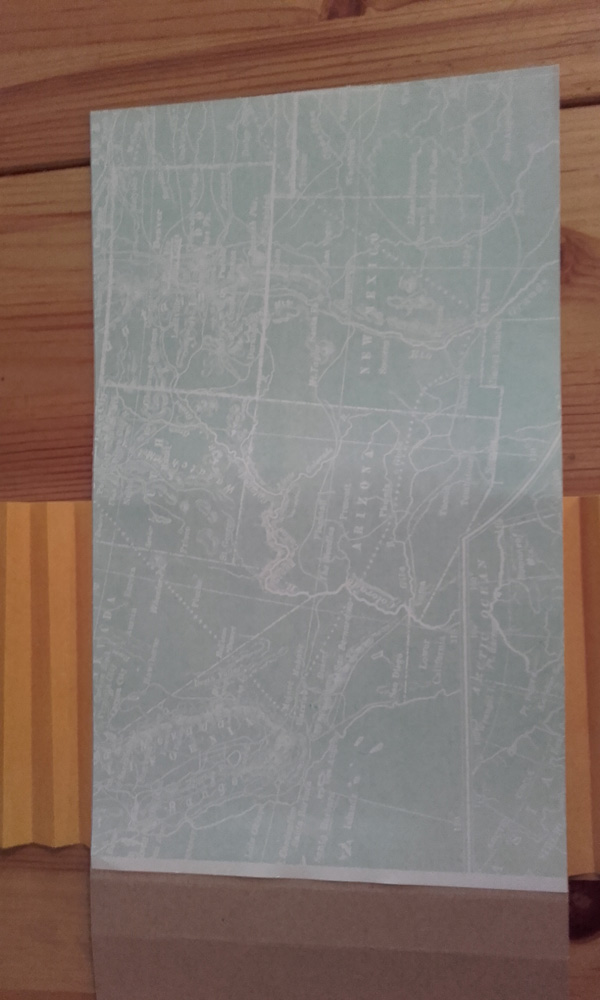 I covered to the flap and the front parts. I used a paper from Forget me note|papers to decorate the flap
Then I closed the pocket to glued the yellow accordions on the kraft paper (front part) :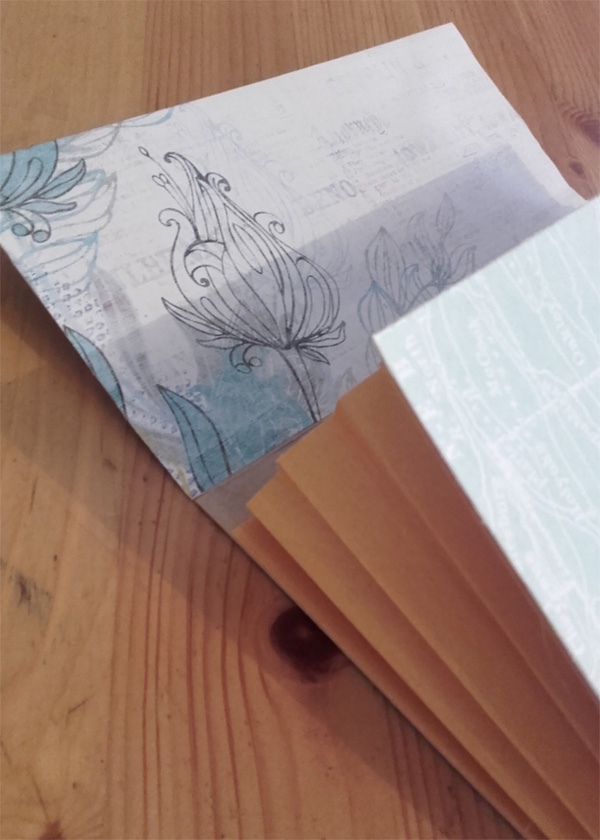 I inserted the dividers :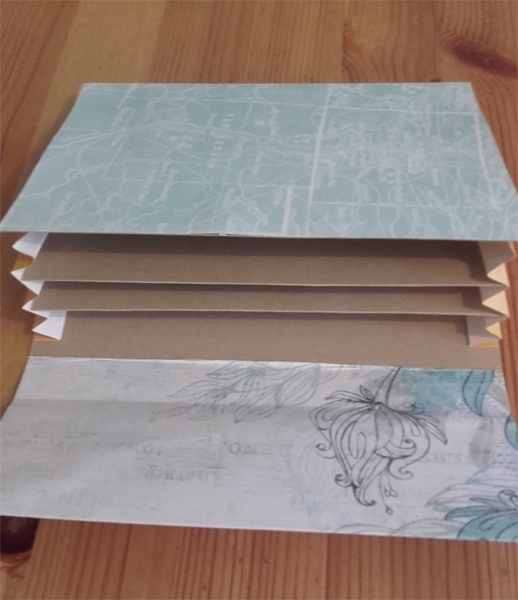 The next step is the creation of the closure.
I punched two holes on the flap :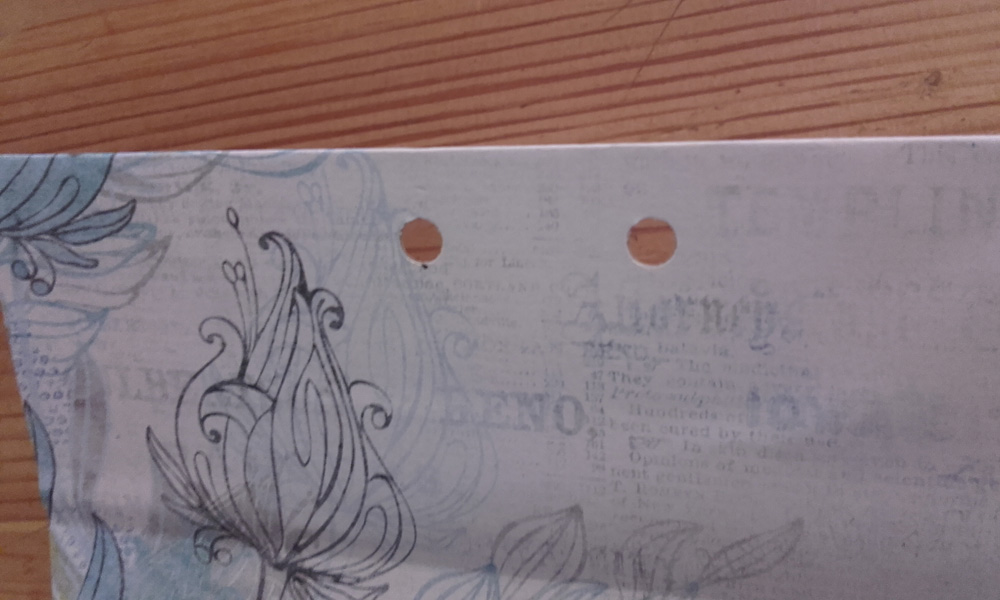 I decided to sew a button. To hep me, I marked holes of the button with a black pen to create 4 marks and to know where pierce with my needle :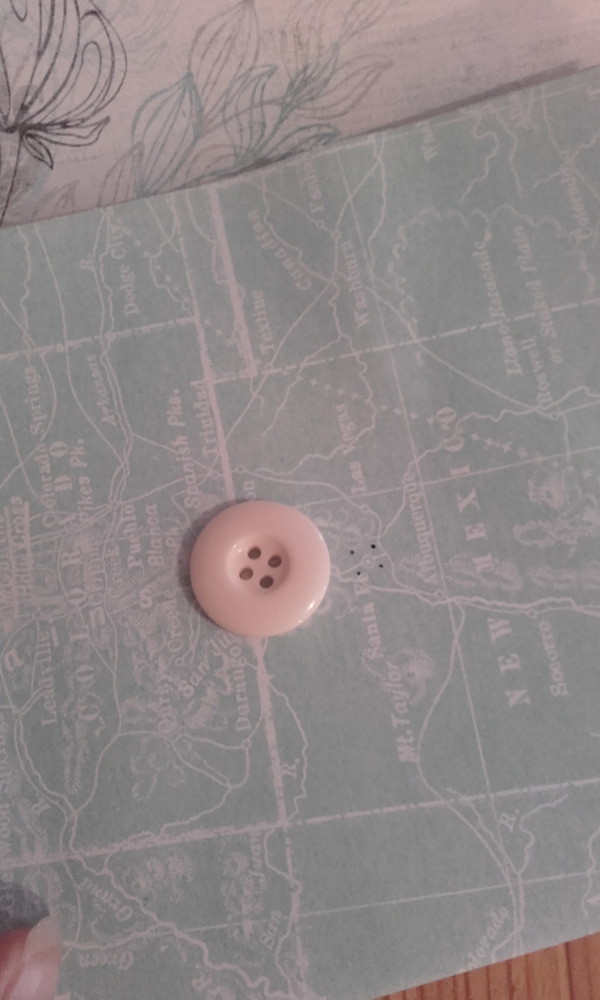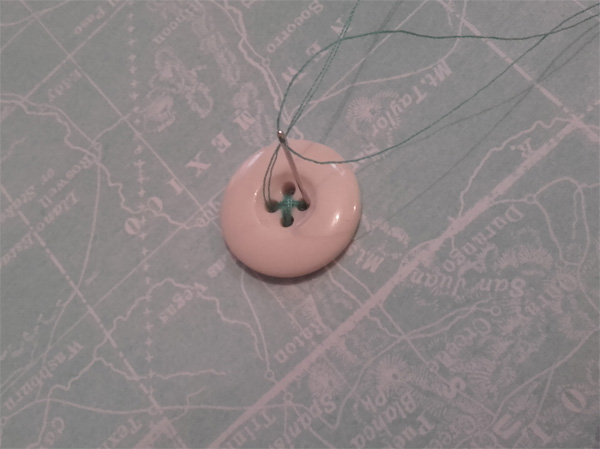 Then I create a tie with a string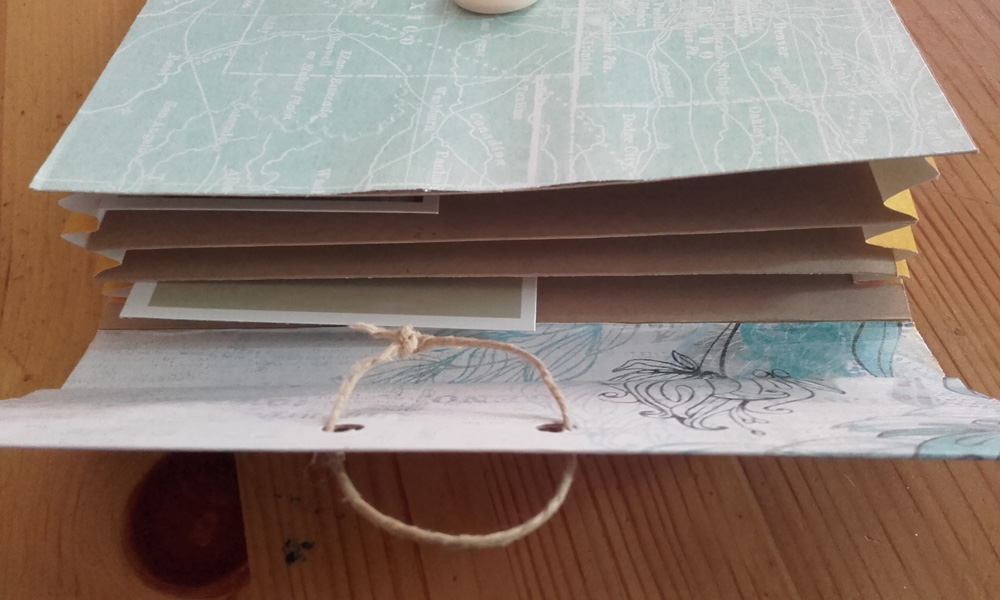 My closure is done and my pocket too !
I added some elements to decorate the pocket.
I glued leaves patterns cut in glitter paper and wood leaves
I added a big flower cut with my cutting machine (cuttlebug) in a blue paper from All eyes on you|papers. I love this paper because is several shading of blue and it's perfect with a die cut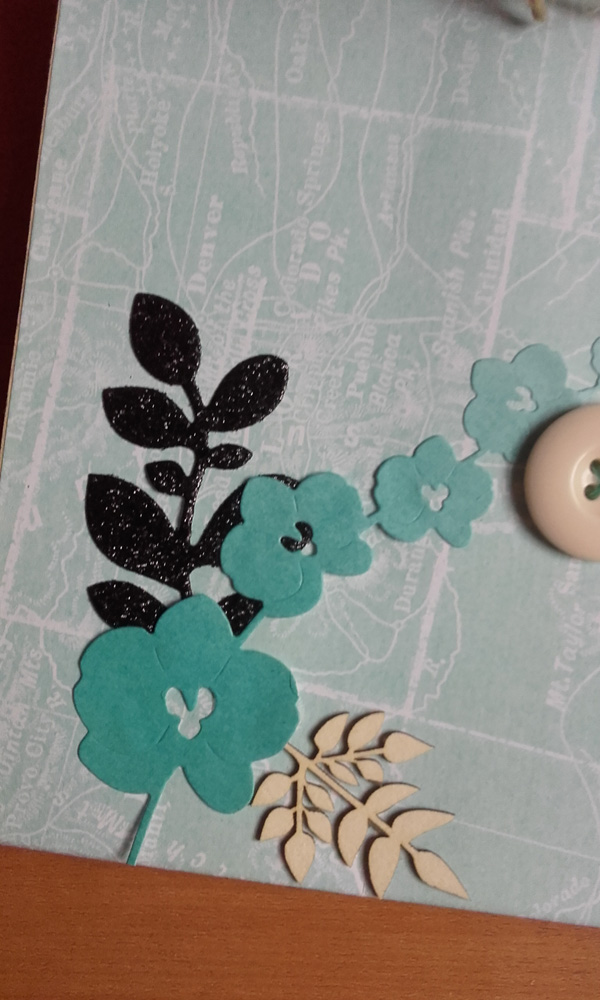 To finish I cut with my scissors SNAP SHOT from a journaling card (from Spring Is... | Journal Cards)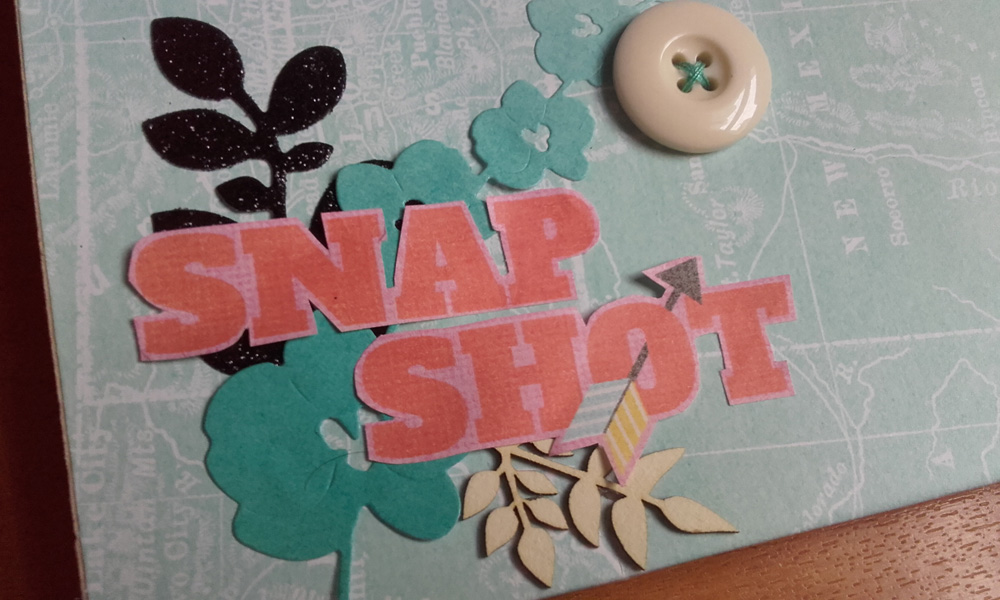 My pocket is finished :