Few weeks ago, We went for a walk to the Puy Pariou (A french vulcain in Auvergne).
I created an album with the photos of this stroll
I choose papers and elements in relation with nature and colors of my photos : Green, blue, grey and orange.
I printed papers from Homegrown, Naturelle, and If only.
I selected elements from Don't stop the music, garden party, me myself and I, say cheese, spring flutters. I recolorized some elements to have same colors for all elements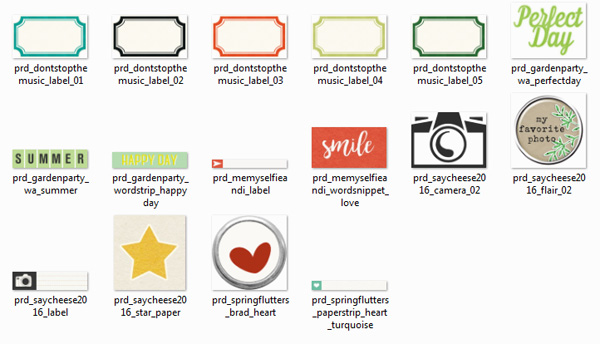 I printed my photos, papers and elements. I cut some decorations in differents papers with my cutting machine (cuttlebug)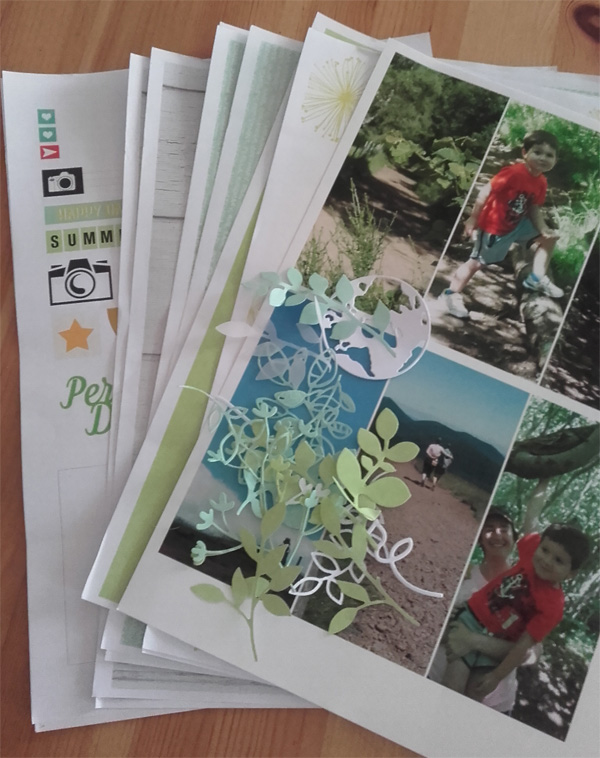 I cut several pages in a white cardstock to create the base of my album. On these white pages, I glued photo or piece of paper that I decorated after.
I will show you in details for two pages of my album.
I glued the photo on a page with paper (dandelion paper) :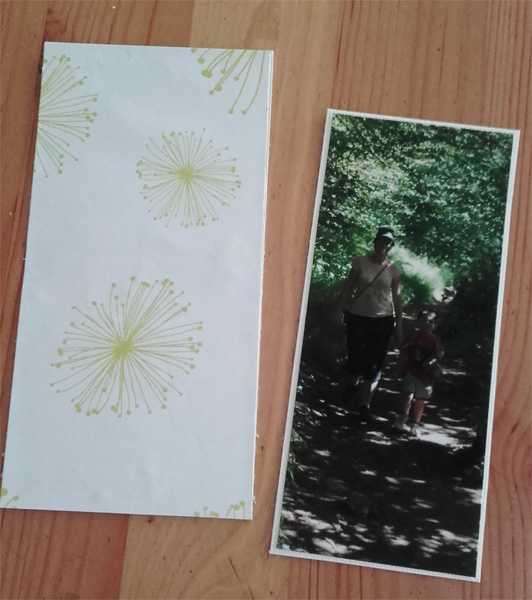 I decorated my photo page in adding some elements (lable and leaves) :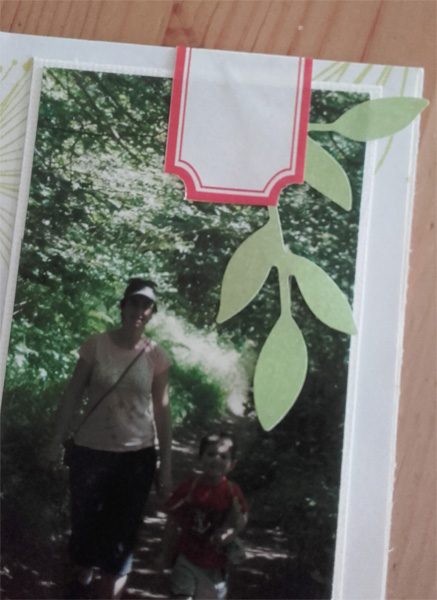 I added wood element to finish :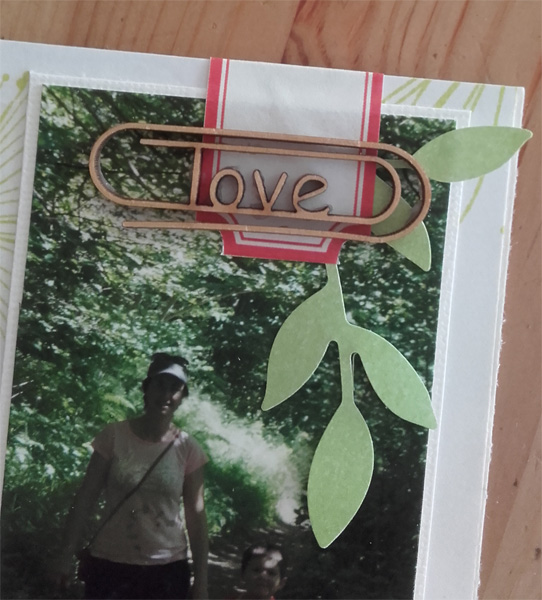 I added a paper page associated to the first page to create a double page. I choose this beautiful blanc and white flowers pattern paper.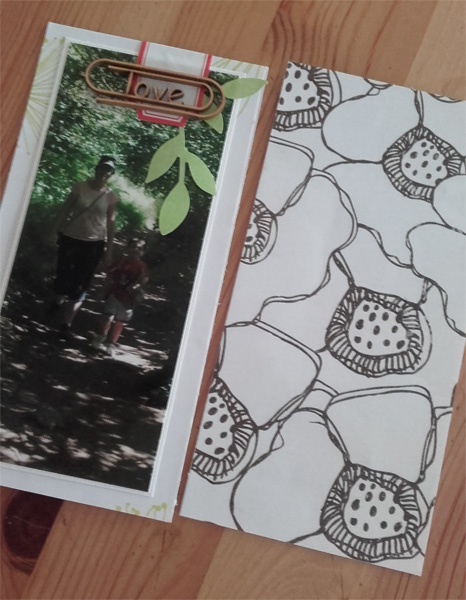 This paper is already overload, so I added just one WA to complete this album page.
I cut out the WA and I glued it with 3D autoadhesive foam
For these following pages, I choose a green background paper and I added elements :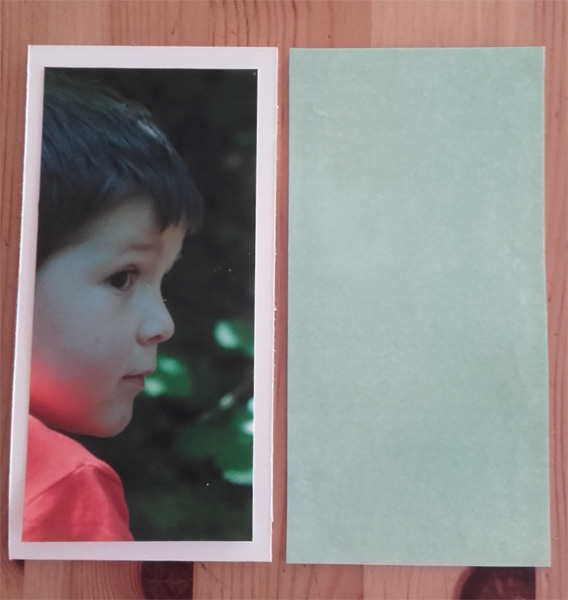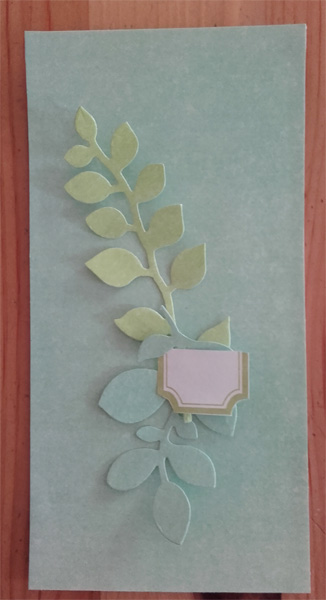 To finished, I added label with a camera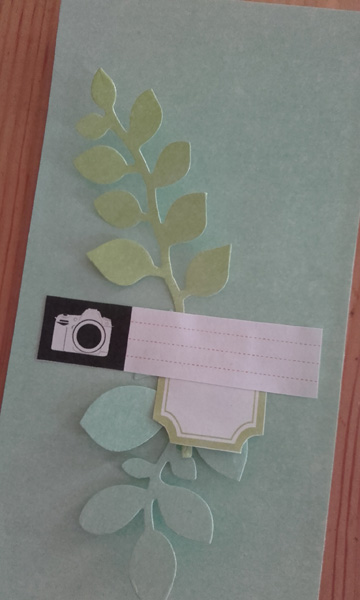 When I created and decorated all pages of my album, I had that :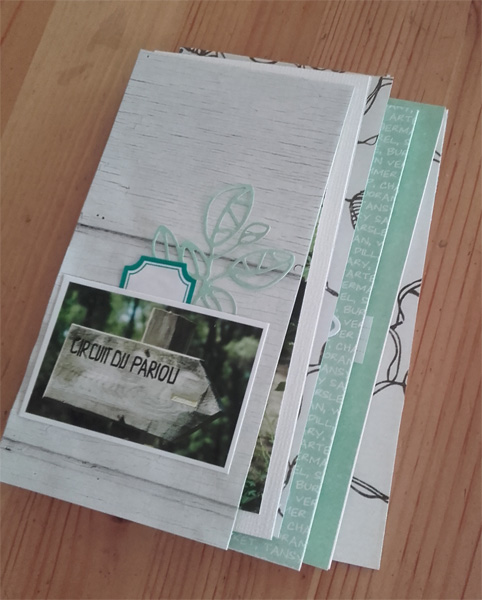 I punched two holes in each pages :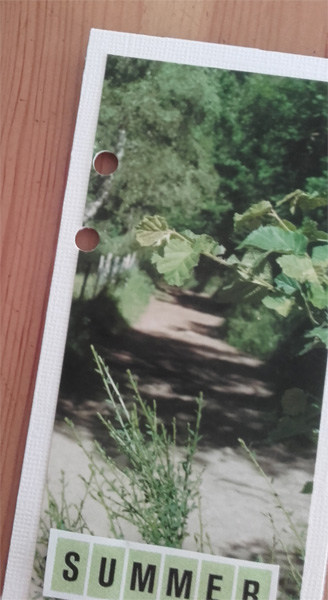 Then I closed my album with two rings :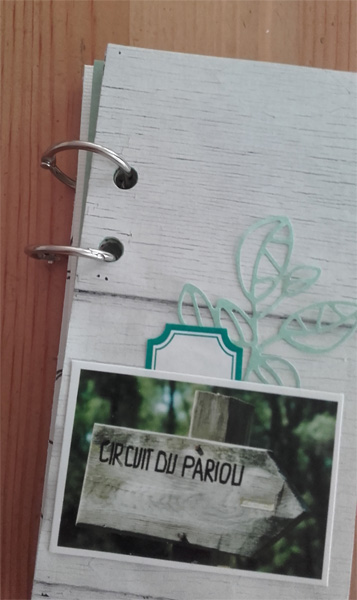 And now my finished album :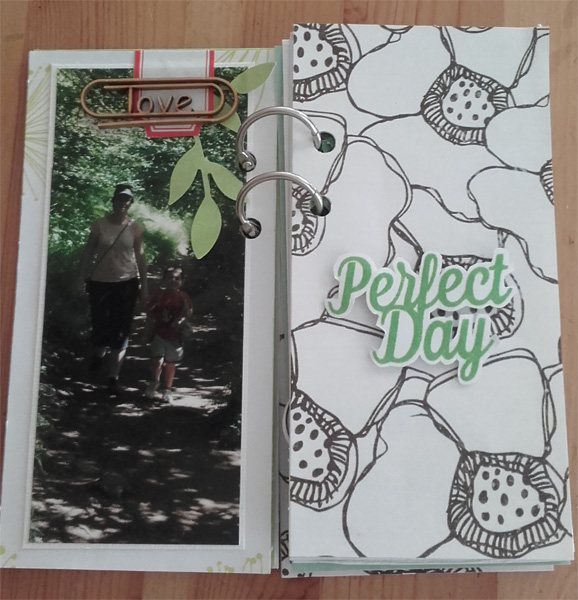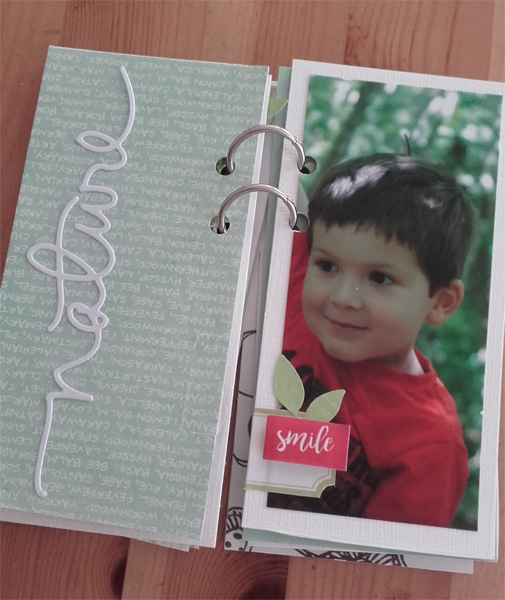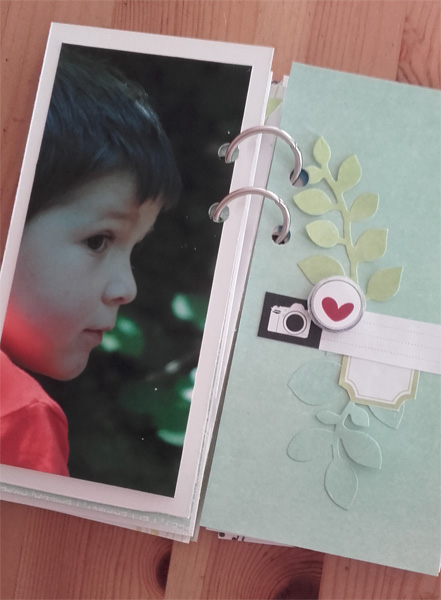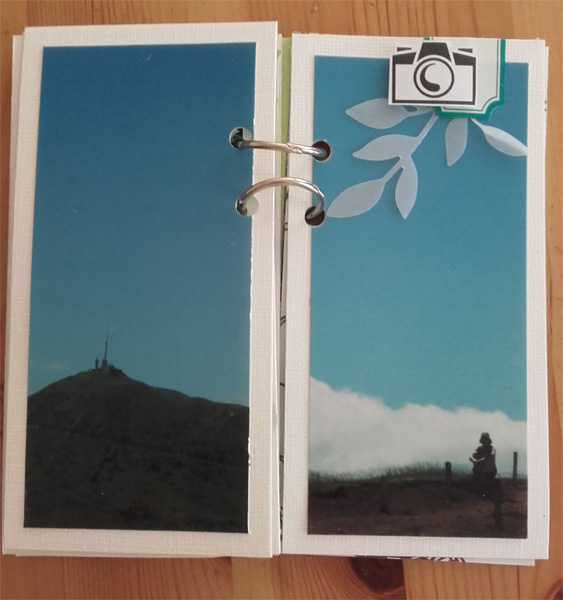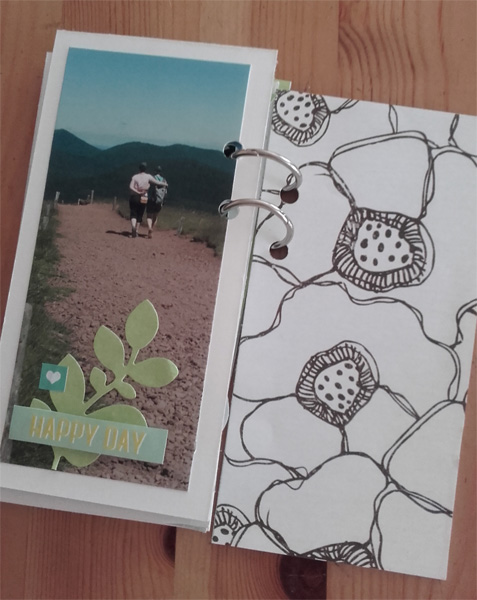 My album is done, and It will send my son's godmother in reminder to this beautiful day