I love to give homemade cards in all opportunities
I always have a stack of cards in which I pick up when I need.
This month, I show you how create two cards when you have few time.
a beautiful paper for background and three or four elements and your card is done !
My first card :
I cut a rectangle in a white paper ( 14 x 20 cm) and I folded it in two to obtain a white card (size : 14 x 10 cm)
I cut a paper (paper from Tadah|papers) to glue on the card
I obtained it :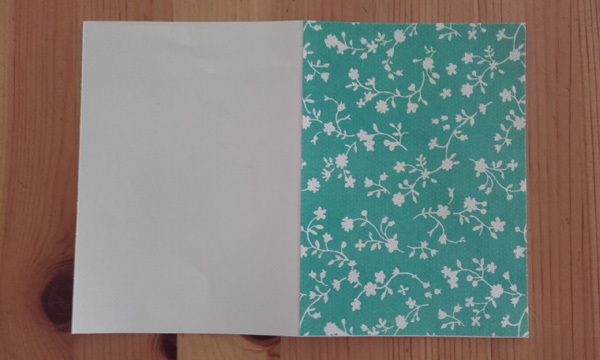 Then I added several elements to decorate my card.
I began to add leaves in yellow paper (from Dreams|papers)
Then I cut with my cuttlebug a ring shape in white paper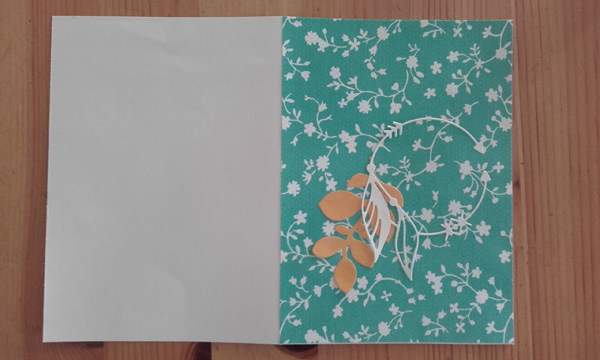 After, I added a tag (from Awesome sauce|elements) by using 3D autoadhesive foam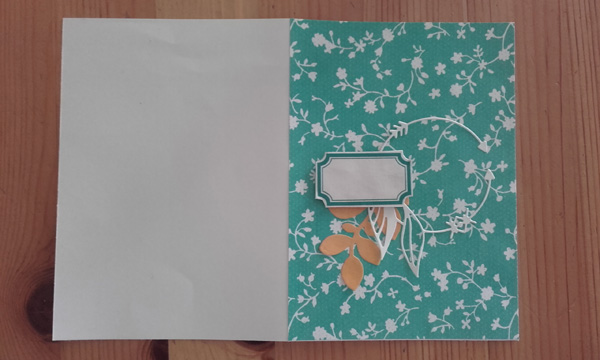 To finish my card, I added a word'art (from XXX)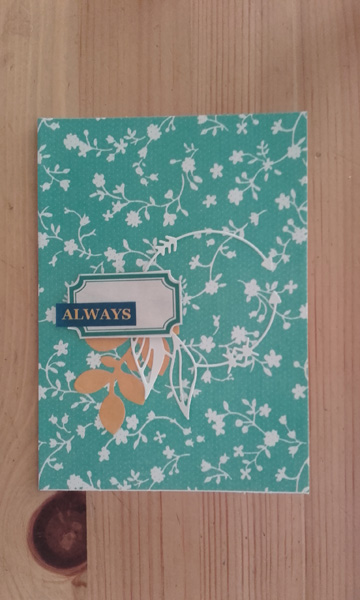 Details of my card :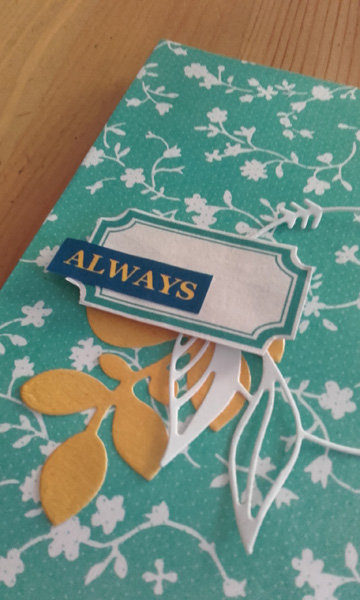 For my second card, I cut a rectangle in white paper (same size of first)
I glued as background a paper from Drawn to you|papers
Then I added elements.
I cut tag in paper from Garden party|papers kit
On the tag, I glued two kind of leaves cut with my cuttlebug in yellow paper (from Dreams|papers)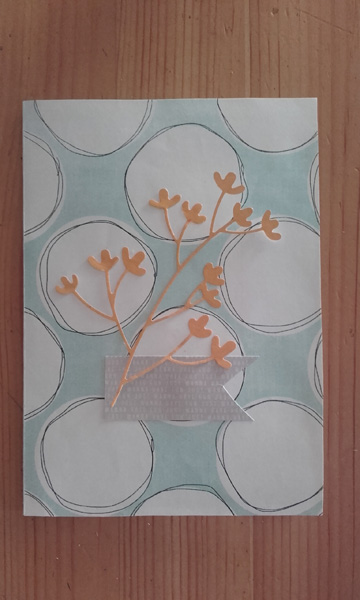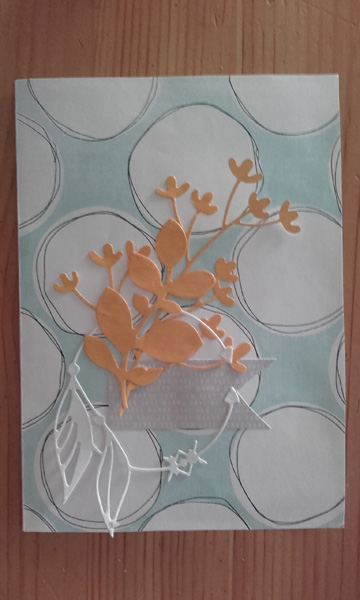 and another element cut in a white paper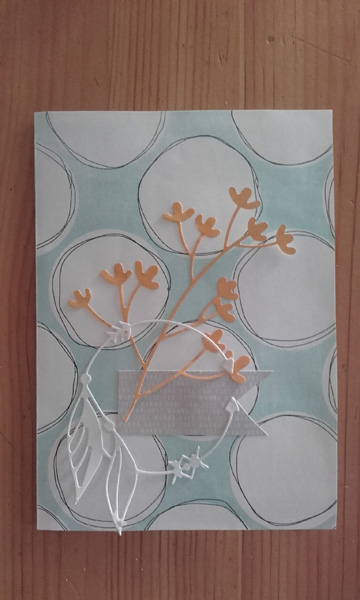 I finished my card with a element from About. I glued it with 3D autoadhesive foam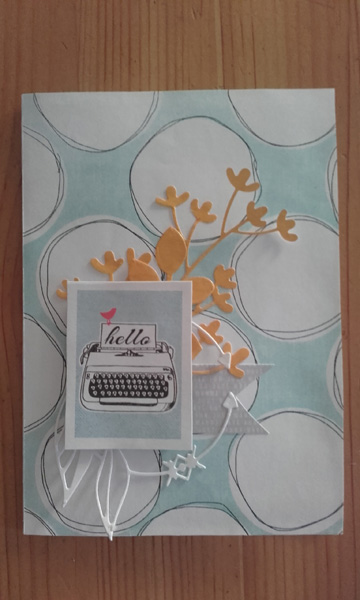 Details of my second card :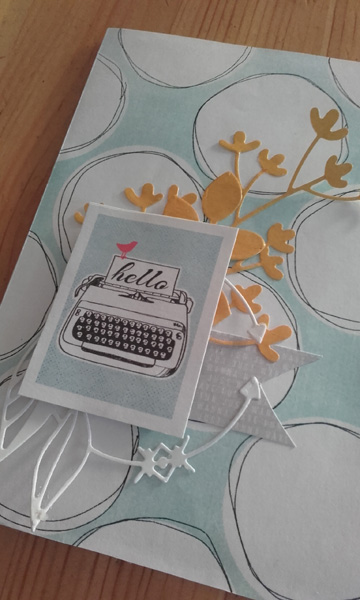 My cards are done !