My hybrid project :
In France, January was cold and rainy... In this time, I need sun !
I decided to use my photos taken during my last holidays in October and create a layout with shiny colors
I create my layout with photoshop before to print it.
I choose my photo and i put it in the center on my page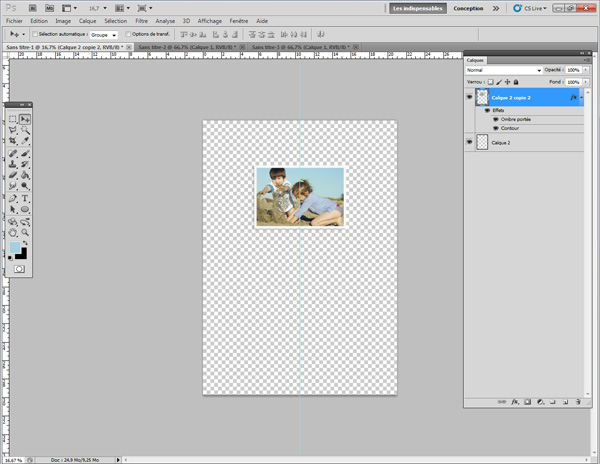 Then I create my title with twa alpha : first is Garden party alpha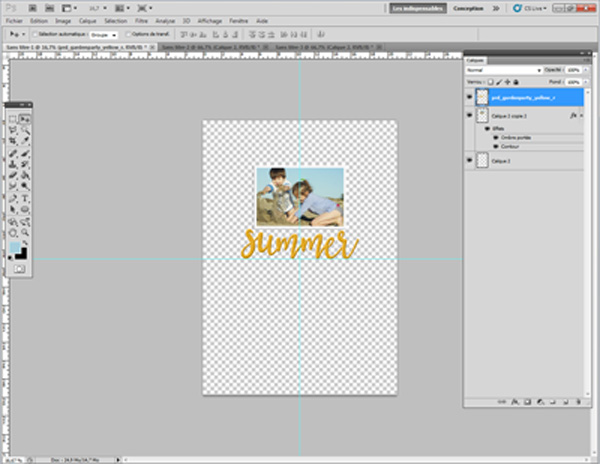 And the second is Ink Pad alpha :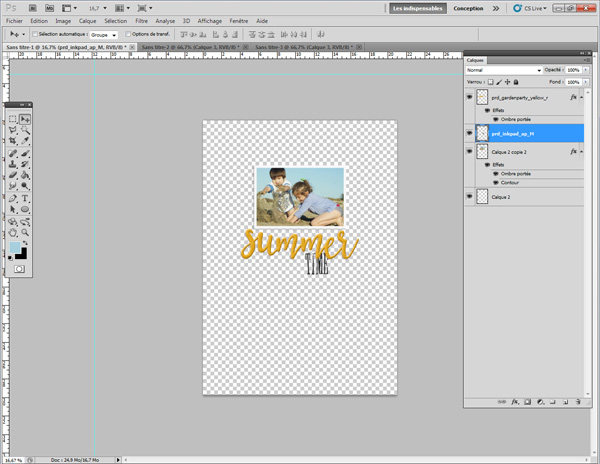 Next step was the creation of the background.
I selected colors from my photo and I used splatter inks brush to create differents colored splatters :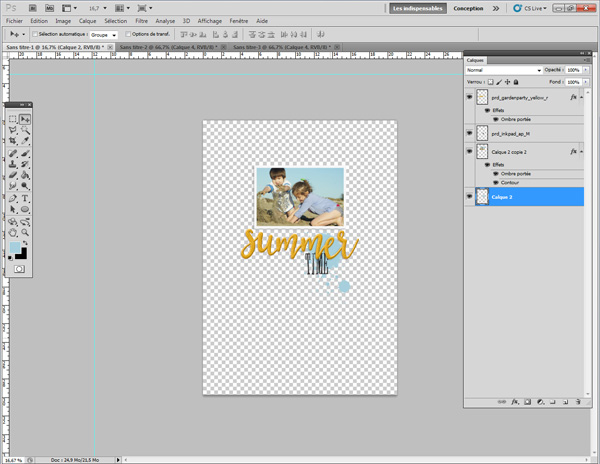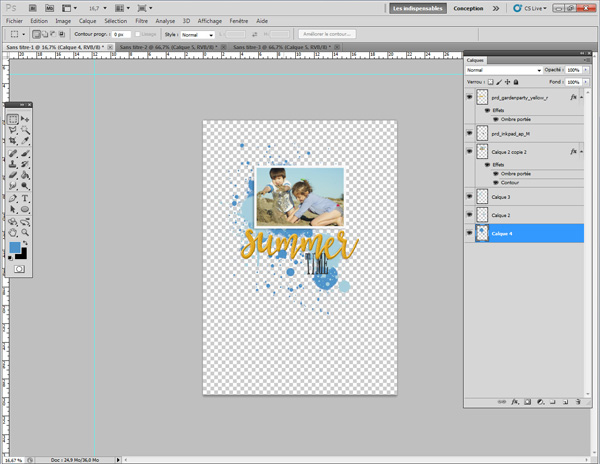 I replace my photo by a grey rectangle to mark the place of my photo when my layout will be print :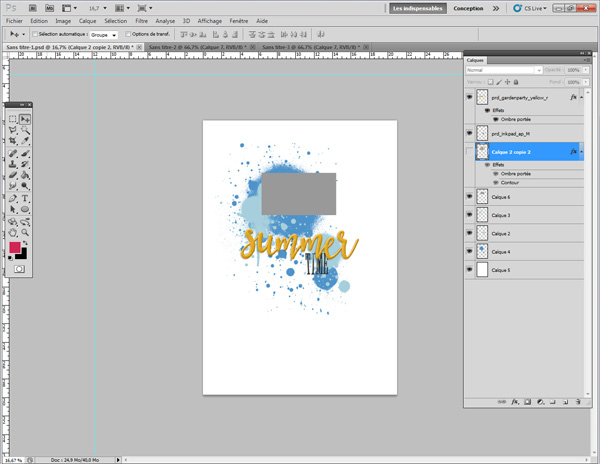 My layout is ready to be printed :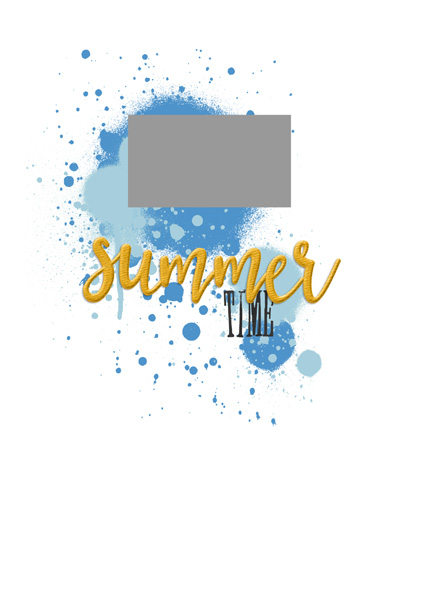 I printed few elements from if only and Spring flutters kits to glue on my paper page :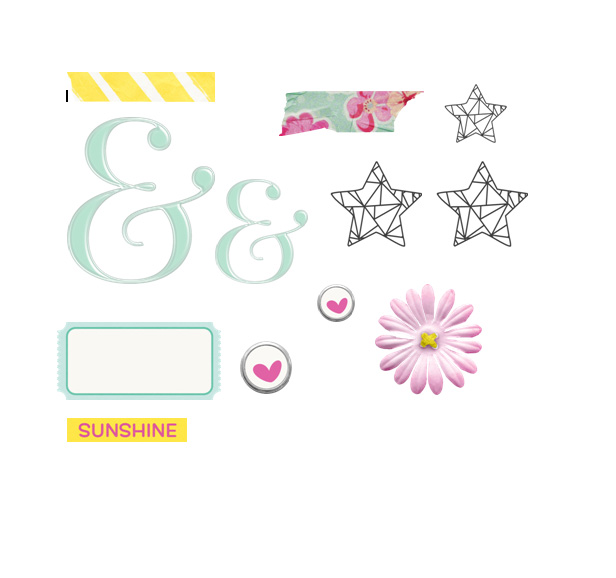 My papers elements are printed :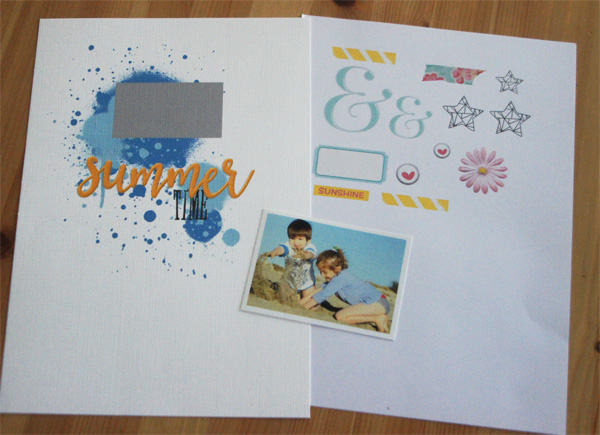 I added two yellow tape around the grey rectangle. These tapes will be under my photo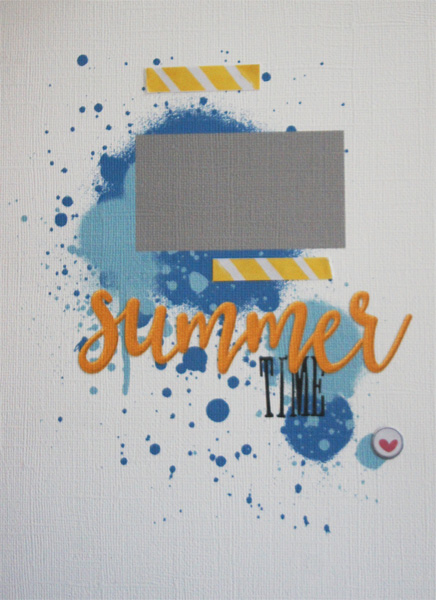 I added autoadhesive 3D foam behind my photo to glue it on my background.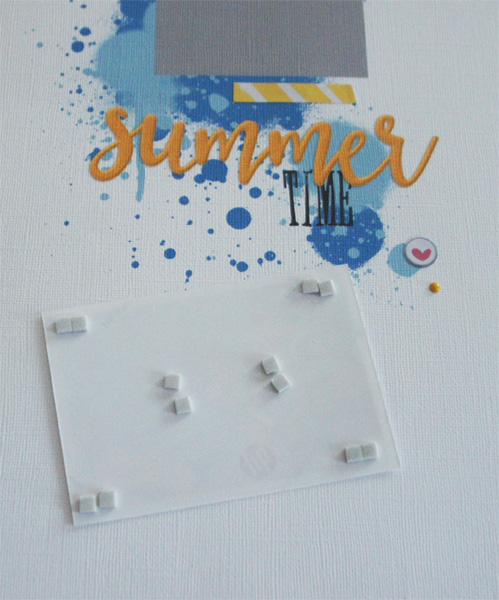 My photo is in depth :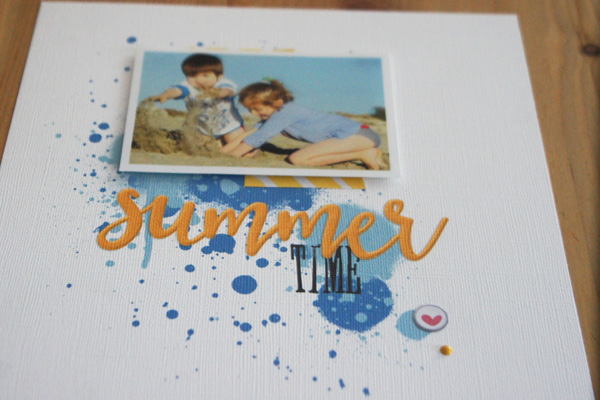 I added a word on my photo and my page is finished :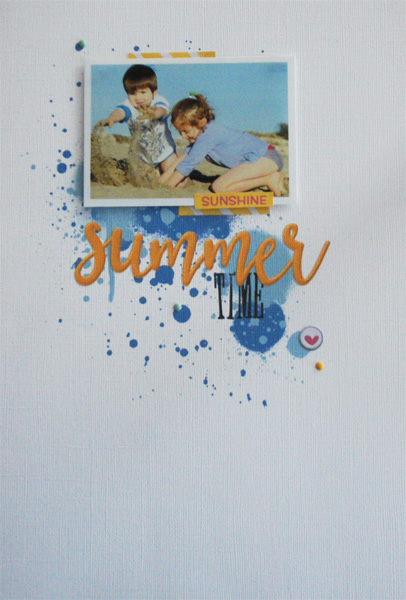 Print backgrounds is very easy way to create hybrid scrapbooking.